White Concrete Christmas NYC 2015
As temperatures soared into the 70s yesterday, we here in NYC had what I call a White Concrete Christmas – and quite frankly, I wouldn't have it any other way. "White Christmas" – as in snow – is truly overrated. Snow in any major city loses its novelty very fast. It turns into a filthy, slushy mess leaving heart attacks and thrown backs in its wake. There's a lot to be said for a White Concrete Christmas with balmy temps.
Christmas-time in NYC is really special. I love the Christmas markets at Central Park and Union Square; and magnificent Fifth Ave. is really festive this time of year. We've had a reindeer petting zoo in front of the St. Regis last year, and it's hard to beat free hot cocoa, coffee, and tea at the MasterCard Priceless Lounge up in Columbus Circle.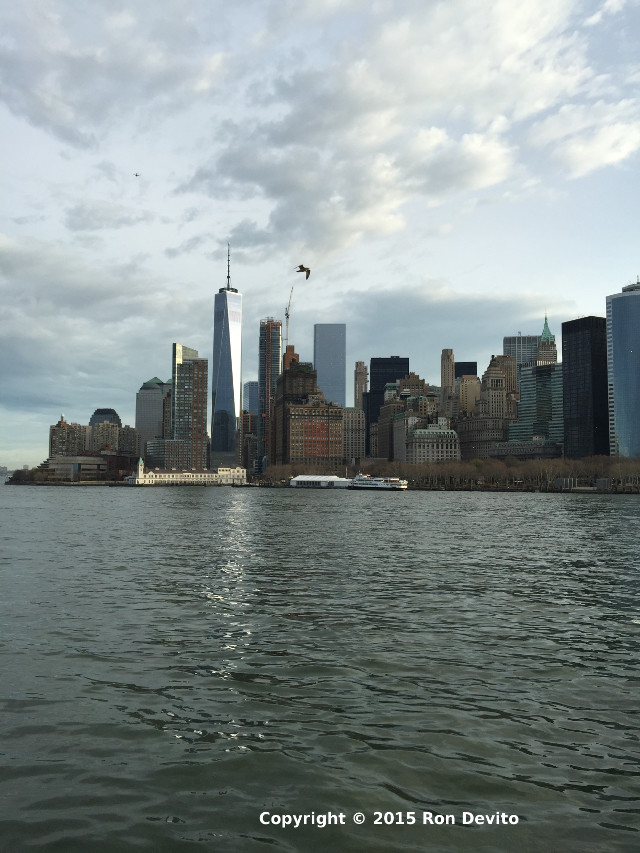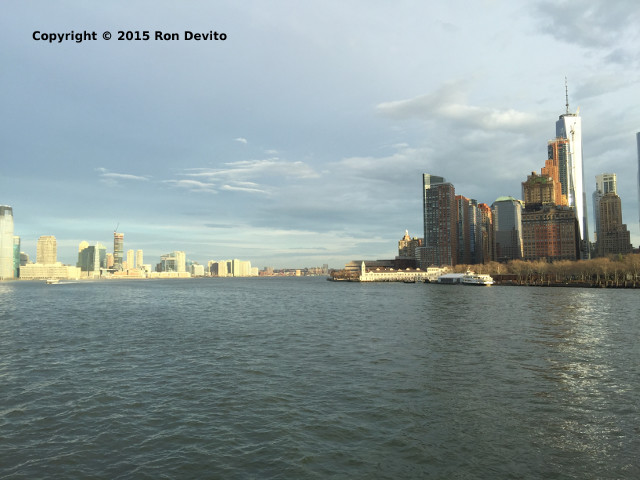 This view of Lower Manhattan and Jersey City from the Staten Island Ferry is addicting. I've shot it umpteen times, and yet it's different each time.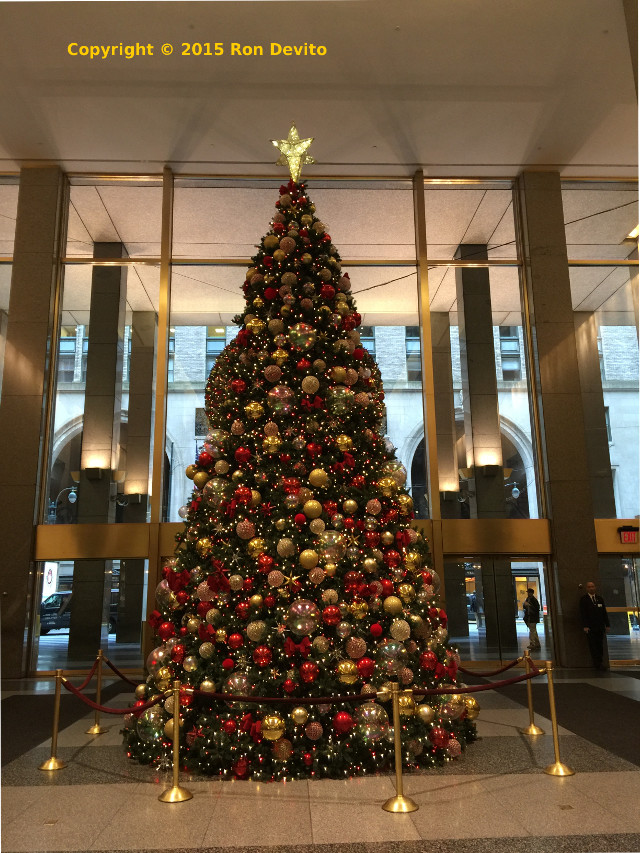 The Christmas Tree in the Met Life Building 45th St. Lobby.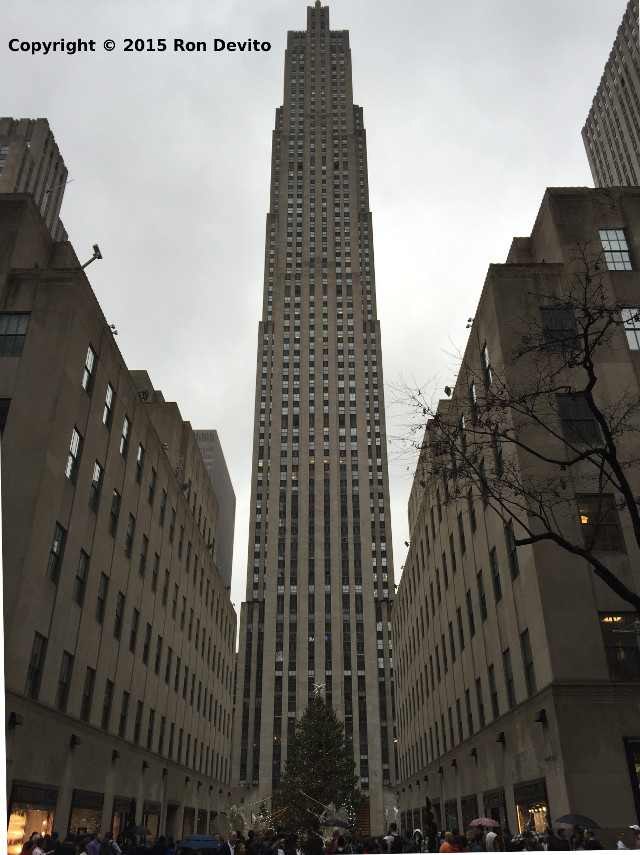 I composed this one from across the street by Saks Fifth Ave. Now, that's what you call a White Concrete Christmas – and a great one at that.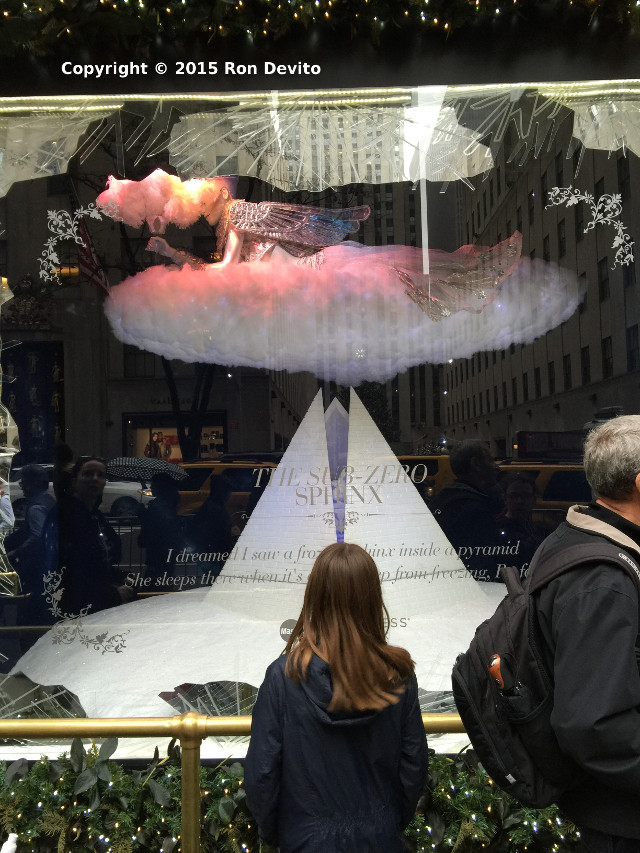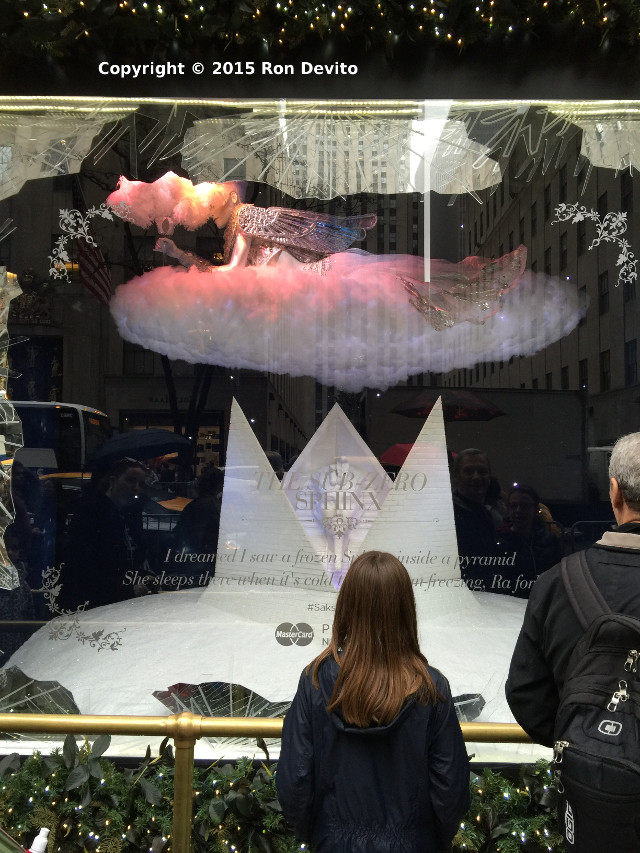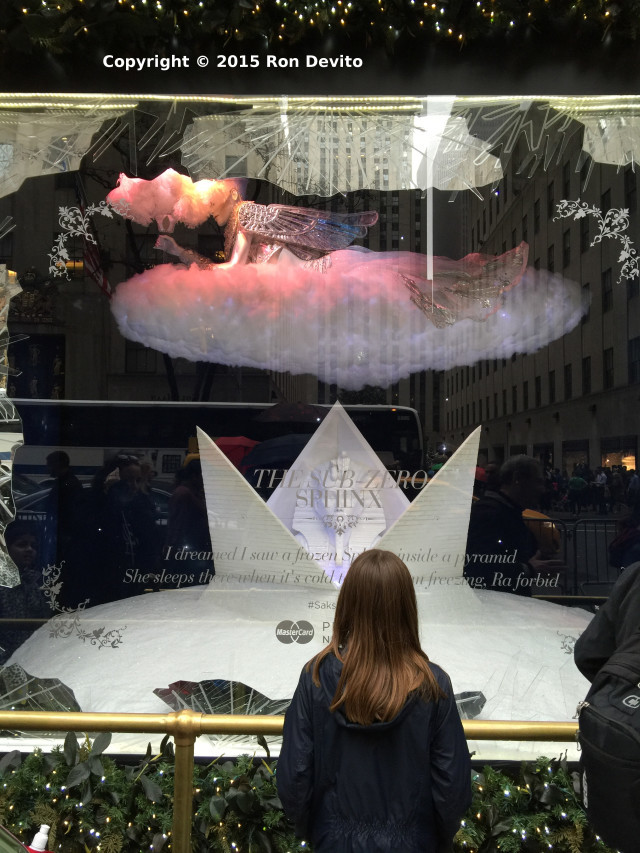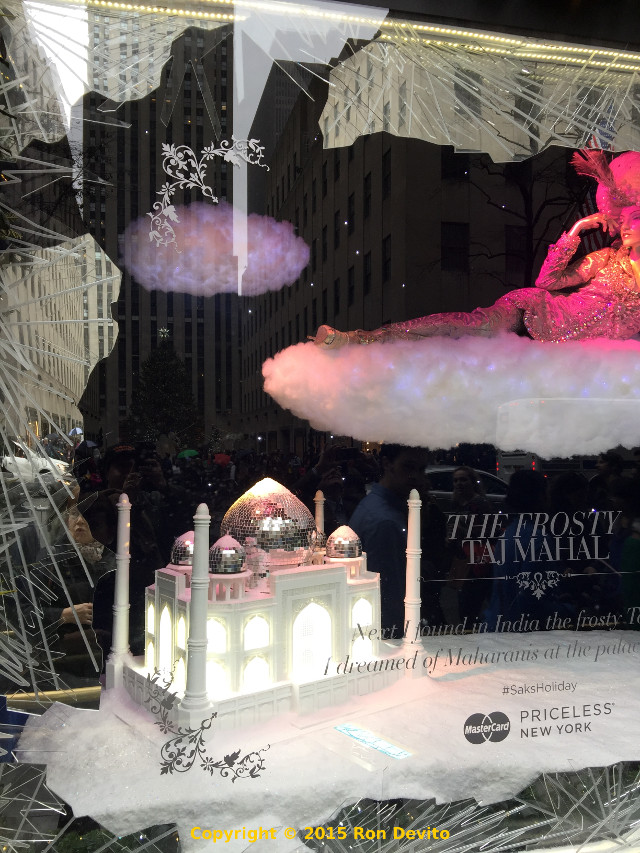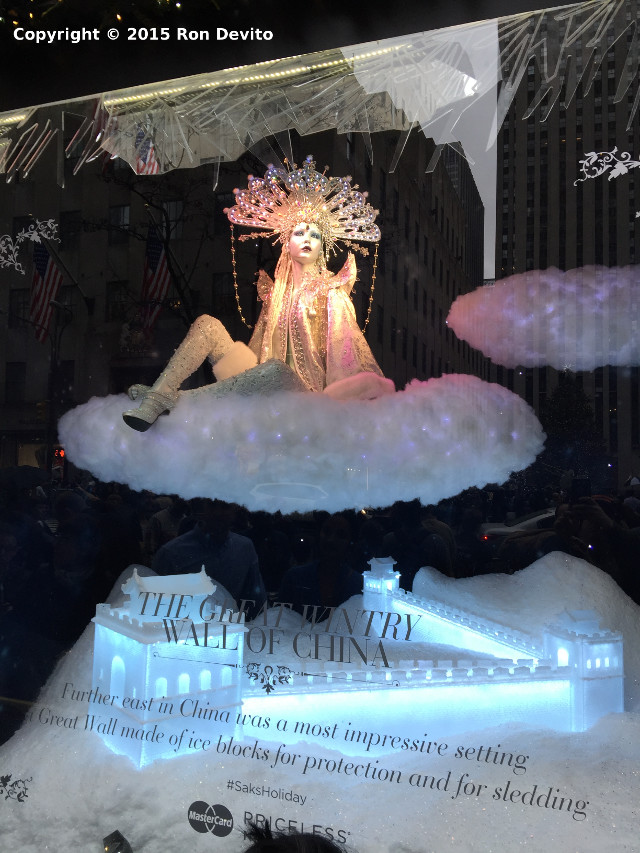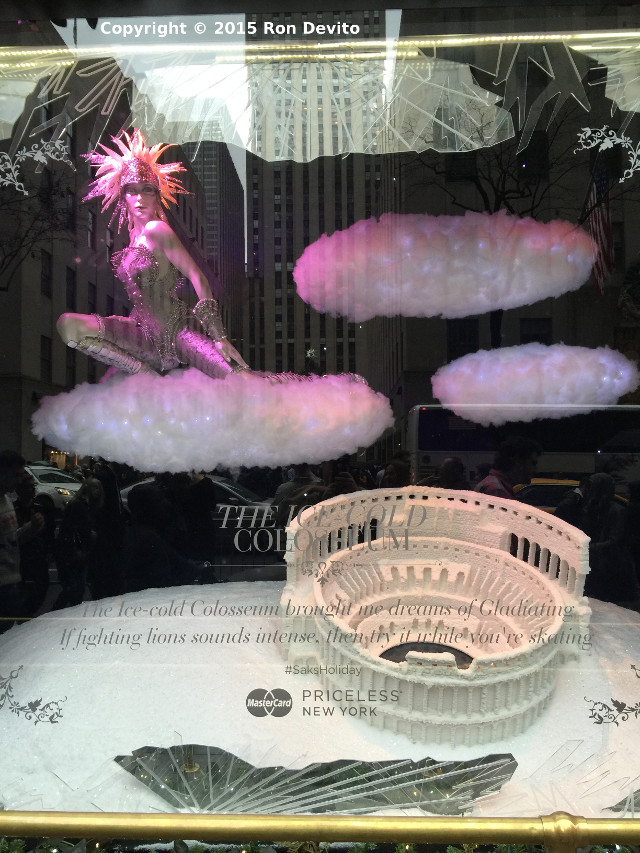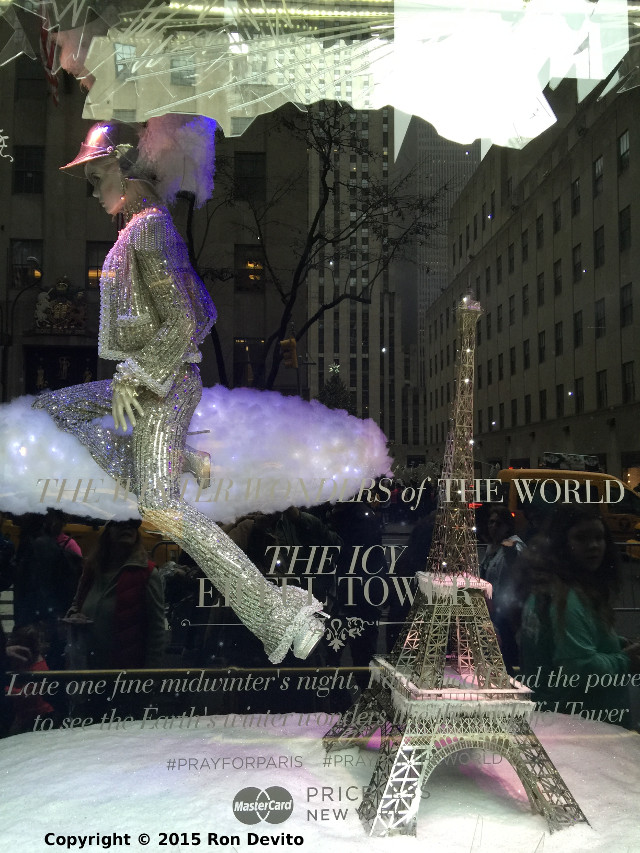 These "around the world" window displays at Saks Fifth Ave. were truly amazing. I found the rest grotesque and had no desire to photograph them.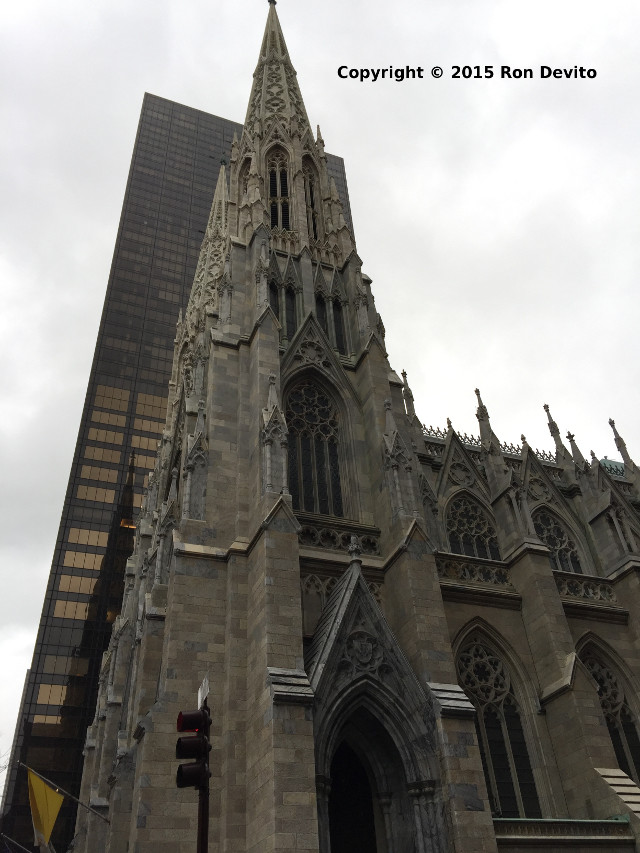 He is the reason for the season….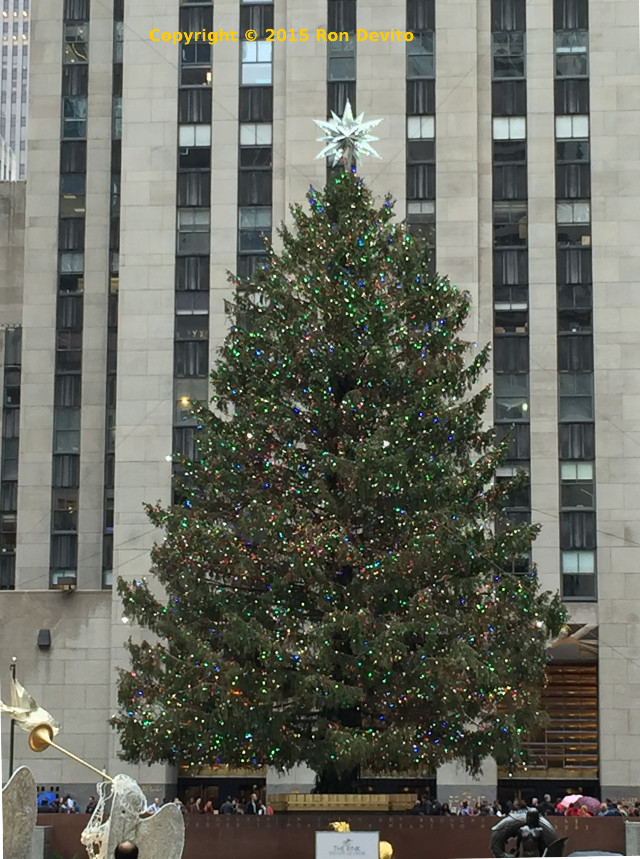 The Rockefeller Center Christmas Tree in mid-strobe…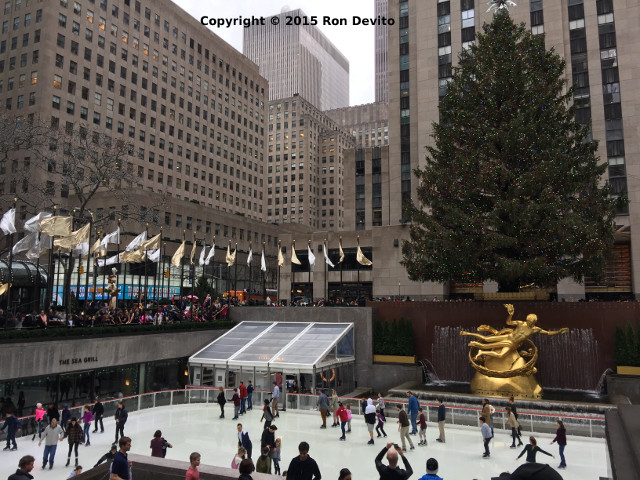 Ice Skating in 70-degree temps….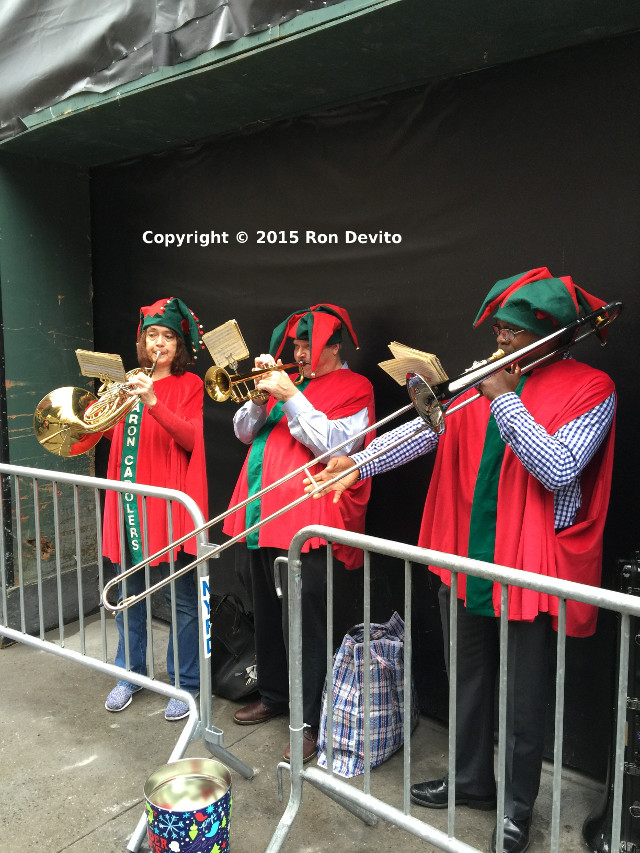 Street performers play Angels We Have Heard On High at my request….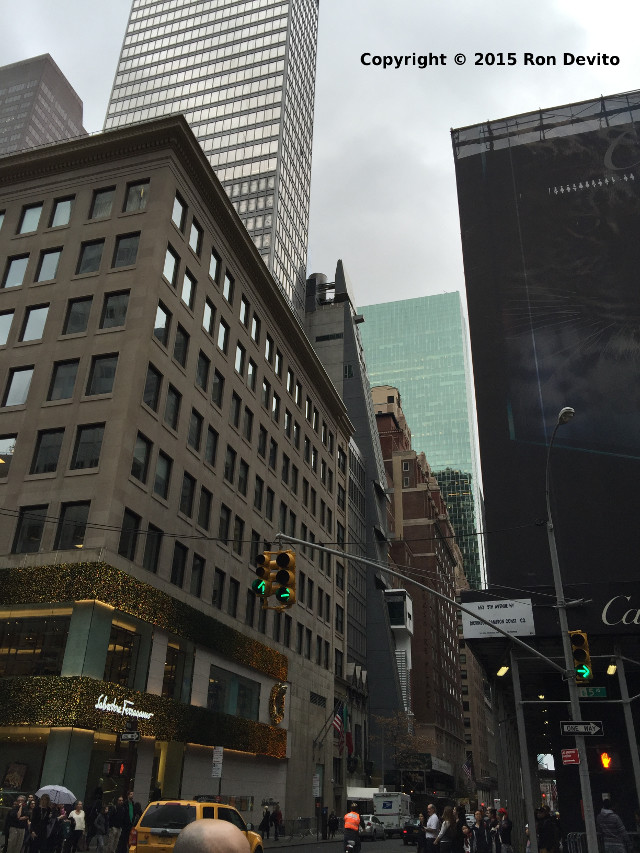 I never noticed that shard-like building on 52nd St. before; I've only been here a million times….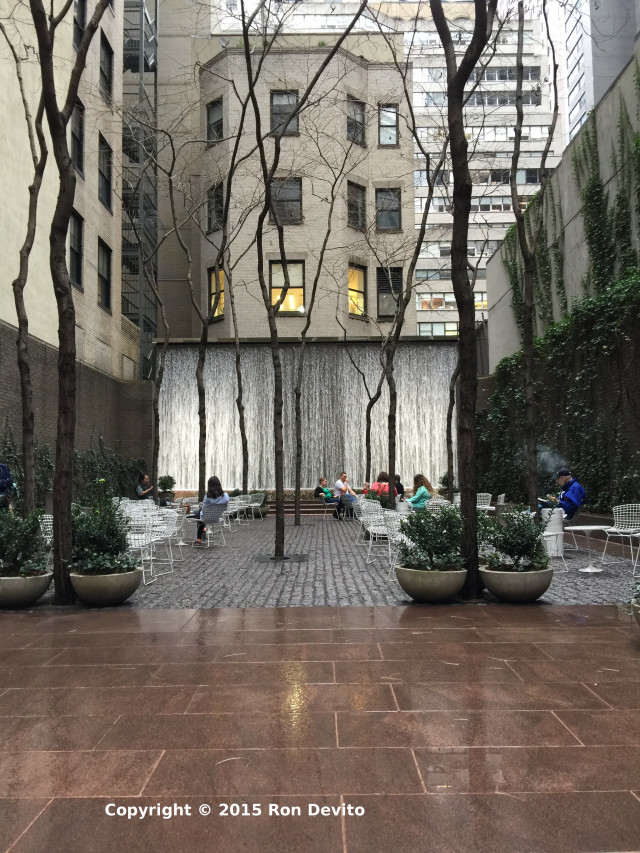 Paley Park – a running waterfall on Christmas Eve is truly a rarity.