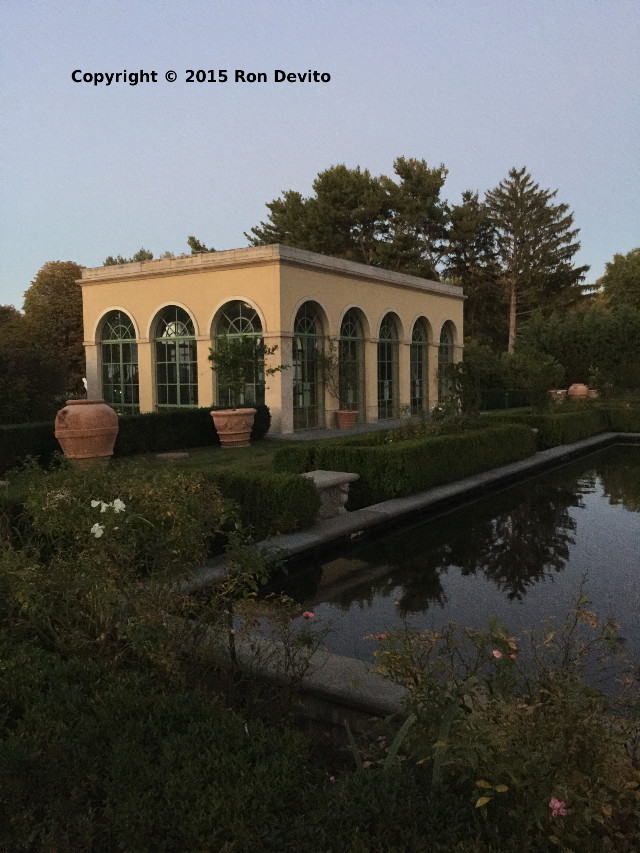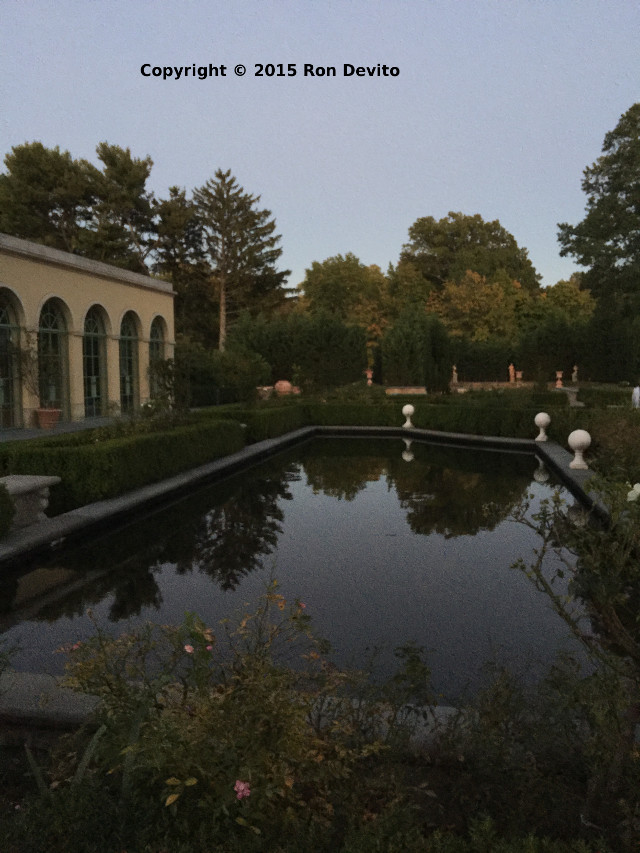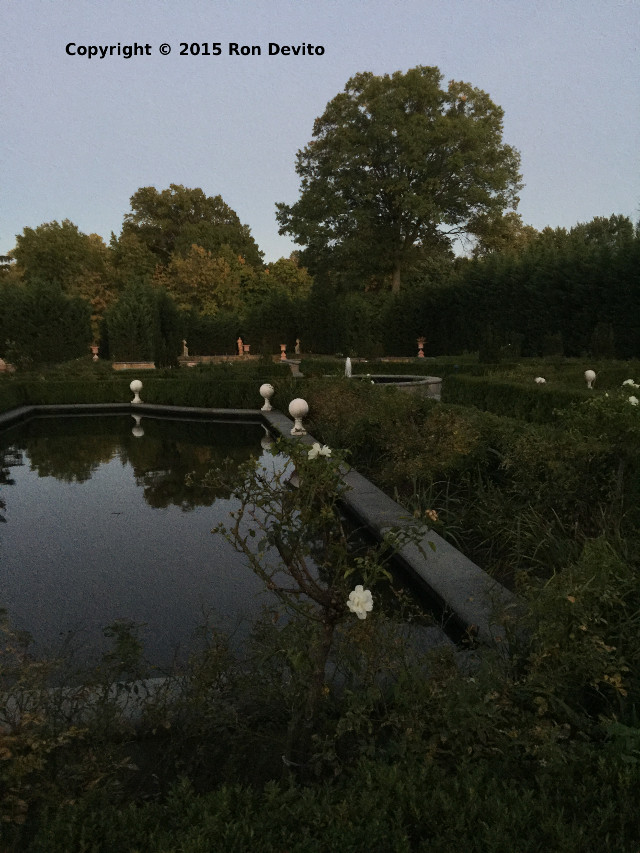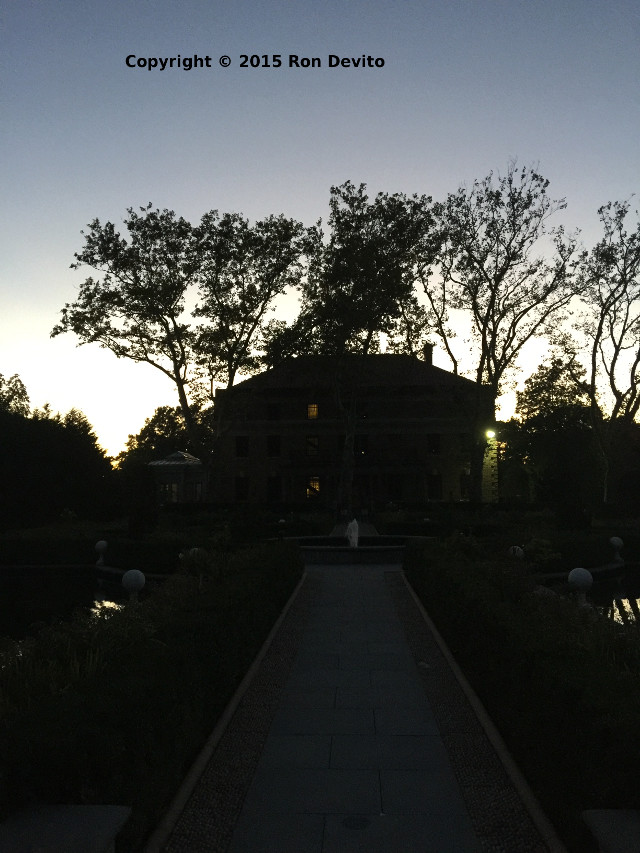 Tuscan Garden
Nestled in Snug Harbor behind the Staten Island Children's Museum, Tuscan Garden is one of the most beautiful parts of the complex. I stopped in here just after sunset as I was taking a short, pleasant walk and snapped these with the iPhone 6 Plus.
It was a gorgeous day – perfectly clear – and the twilight reflections made for a good photo op. Tuscan Garden was probably the perfect place to close out a Columbus Day.
The garden is rented for outdoor weddings, celebrations, and cocktail hours. It is "modeled after Villa Gamberaia in Florence." The small building pictured is called the "Lemon House." It is filled with lemon and olive trees.
---
Get your Weekly Photo, Video Digest Now
Enter your email address to get started. We will not give your email address to any third party. Current publishing schedule is one newsletter per post, not to exceed one post per day.