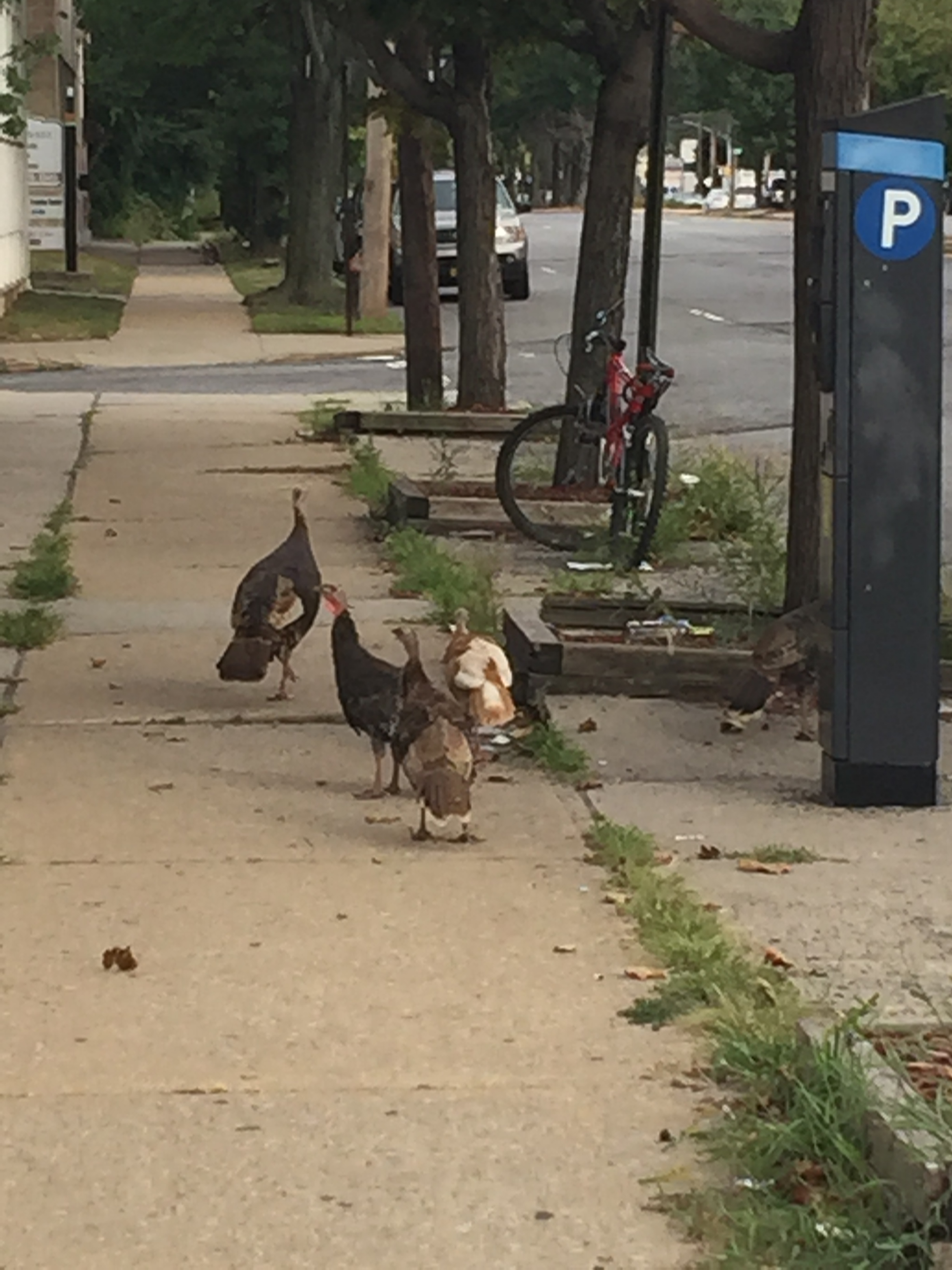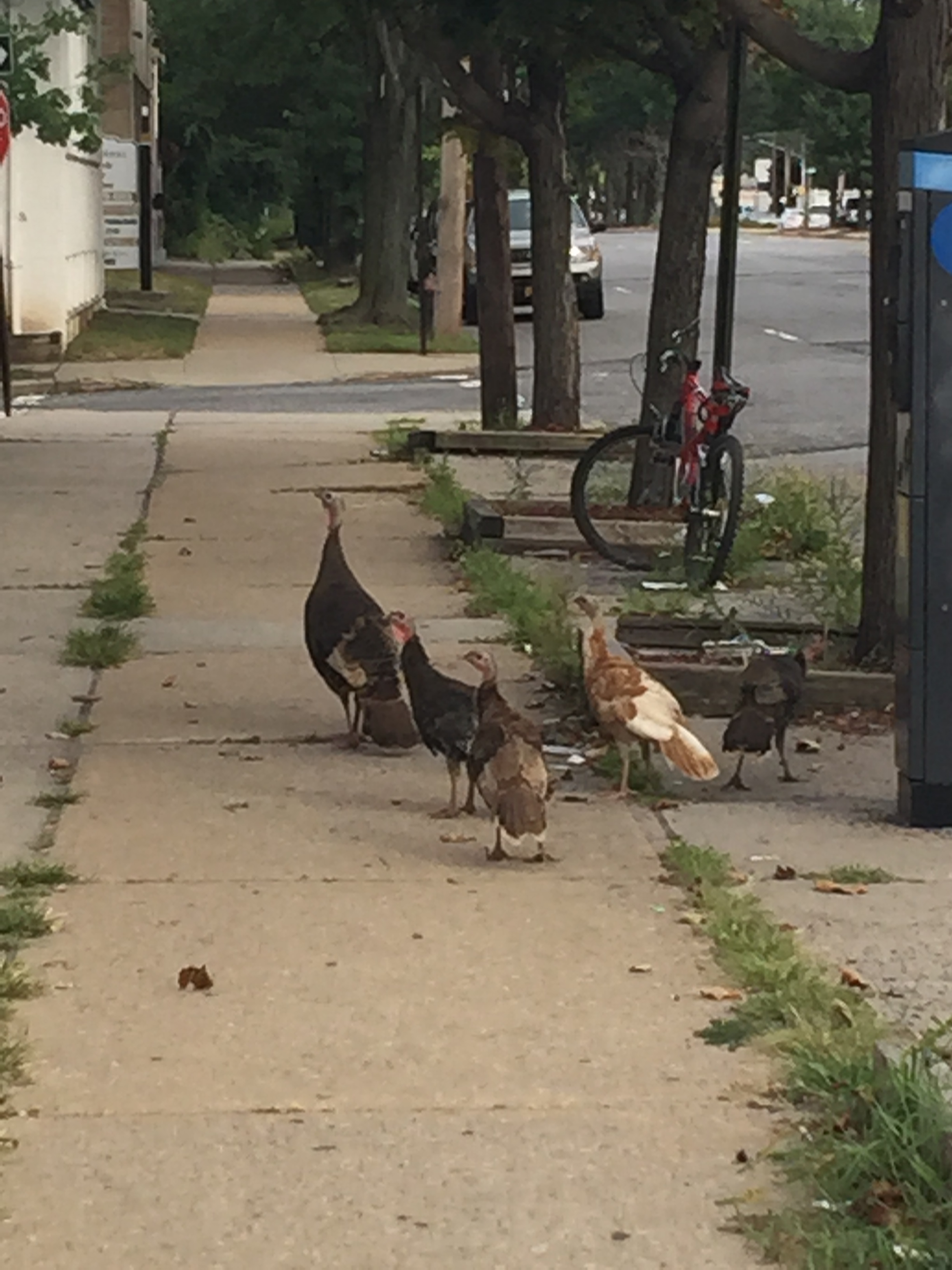 Gaggle of Wild Turkeys on Seaview Ave
One does not often associate a gaggle of wild turkeys with New York City streets, but a hybrid breed of wild turkeys is quite common in the Rosebank, Grasmere, and Dongan Hills sections of Staten Island. A large number of wild turkeys are clustered on the grounds of the South Beach Psychiatric center. Some 100 birds were trapped and sent upstate, because their numbers were getting out of control. The US Department of Agriculture was going to slaughter the birds, but that action was halted after a public outcry.
As my wife, Elsy and I were getting ready to eat at the Red Apple restaurant, we sighted this gaggle of turkeys on Seaview Avenue near Hylan Blvd. The gaggle included a hen and her poults.
---
Get your Weekly Photo, Video Digest Now
Enter your email address to get started. We will not give your email address to any third party. Current publishing schedule is one newsletter per post, not to exceed one post per day.