Funny Sign FAILs – Intersection of Driprock, Dripdock, and Post…
This small collection of funny sign FAILs will leave you scratching your head…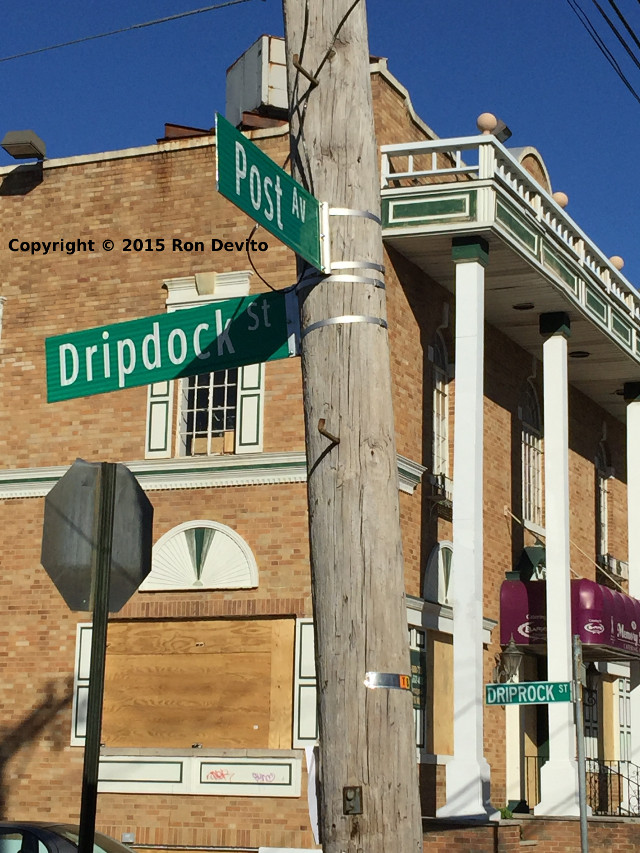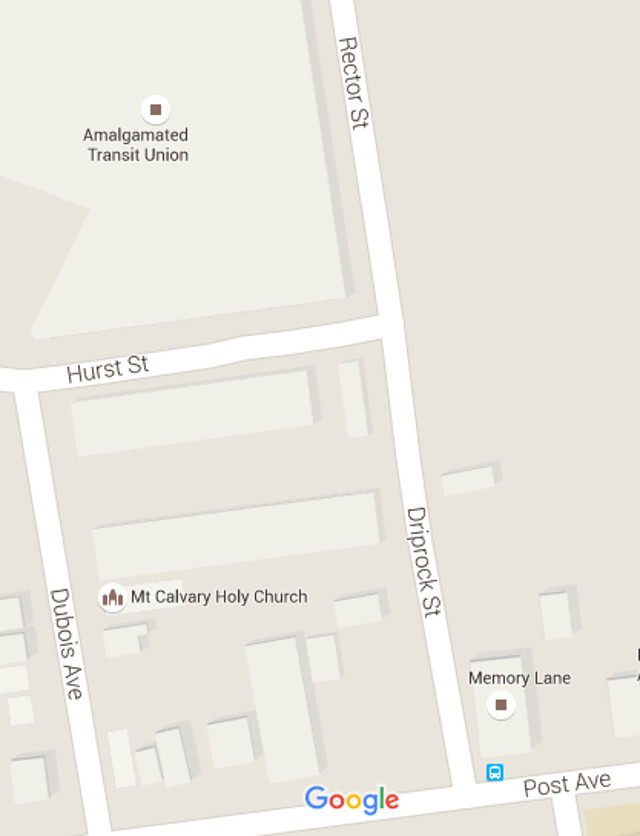 Meet me at Memory Lane at the intersection of Post Ave. and Driprock St. and Dripdock St. You can't make this up. Actually, it's one street intersecting Post Ave. and that street is Driprock as confirmed by the Google Map extract above. Driprock runs into Rector St. after intersecting Hurst St.. Apparently, NYC DOT botched the additional sign.
Funny Sign FAILs – No Rifles Allowed in the Rifle Training Area…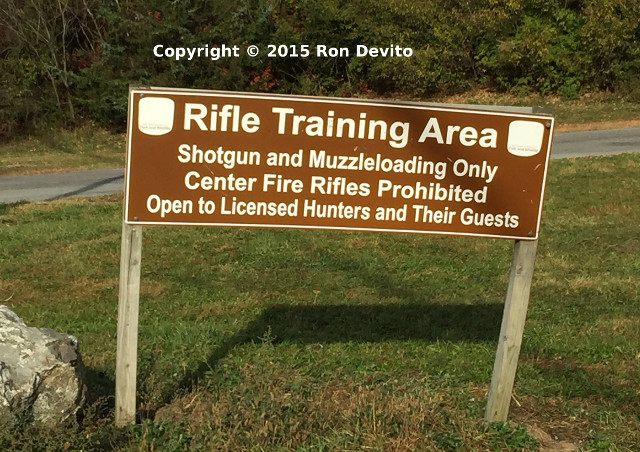 This one is in Clinton, NJ along the north side of Rte. 173 after you get out of the Clinton Station Diner. OK, follow along boys and girls….It's a rifle training area. But you can only bring your shotgun or muzzle-loader here – that is smooth bore (non-rifled barrels) guns.
You can't bring your center-fire rifle here… Surely, you must be able to bring your rim-fire rifle here? Since you're only explicitly allowed shotguns and muzzle-loaders, the implication is no. Besides, most rimfires are .22LR and you're not supposed to shoot that ammo any more. You're supposed to hoard thousands of rounds of it for the coming squirrel apocalypse; or hoard it and re-sell it for 10 times what it's worth. Get with the program! Maybe you can bring your BB gun or AirSoft gun to this Rifle Training Area – as long as the barrel is not rifled, of course. Remember, this is New Jersey where BB guns and AirSofts are considered firearms. Let that one sink in….
Funny Sign FAILs – Way Back in 1915….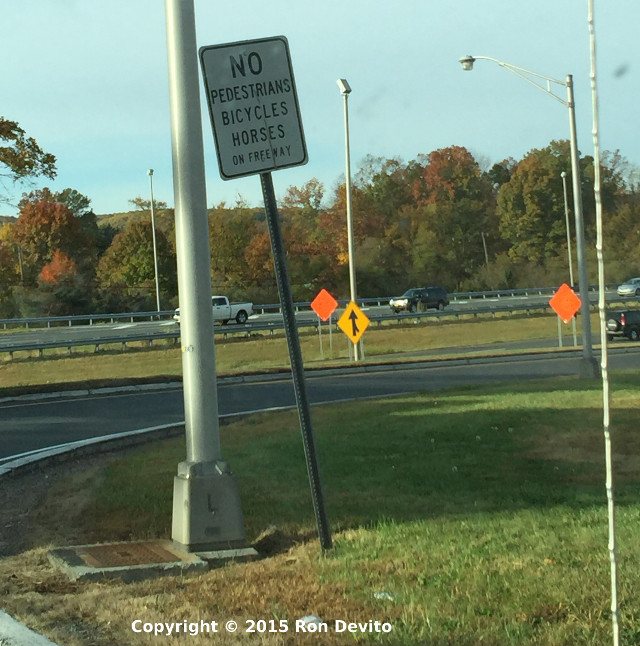 OK, so you've chowed down at the Clinton Station….you've passed the Rifle Training Area in which you can't use your rifle, and finally it's time to get back on I-78 to go to Pennsylvania where you can use your rifle at a rifle range. So, why is this sign a funny FAIL? I-78 has a toll going into Pennsylvania to the west. Back east, it becomes a spur of the NJ Turnpike, which is most decidedly a toll road, further leading into the Holland Tunnel – a big toll – where I-78 terminates in Manhattan. It also intersects with I-95, which is the NJ Turnpike. Unless you're traveling between Newark, NJ and Phillipsburg, NJ I-78 is not a freeway.
Clinton, NJ is not horse country….
The rest of the sign is true, though there are some avid bicyclists who think their bikes belong everywhere – try it on a highway like I-78, and you'll end up going to the Great Big Peloton in the Sky. No, an Interstate or even a major state route is not the Tour de France. Sorry.
You Should Have a Conscience, but you Must be Conscious….

Not a sign, but campaign lit and a funny FAIL nonetheless. We have a District Attorney election going on here in Staten Island. Both candidates vied for the Conservative line in the primary, with Illuzzi getting an opportunity to ballot. McMahon who produced the lit is also backed by the Democrats, while Illuzzi is backed by the Republicans. This entry is not about the politics of it – we don't do politicking here at Mine Eyes Have Seen.
Nevertheless, McMahon screwed the grammatical pooch and gave us this funny FAIL. A DA needs to be conscious or cognizant of the office, though the DA should have a conscience….
---
Get your Weekly Photo, Video Digest Now
Enter your email address to get started. We will not give your email address to any third party. Current publishing schedule is one newsletter per post, not to exceed one post per day.